Gain insights and find useful resources for the acute treatment of agitation
Hear from leading experts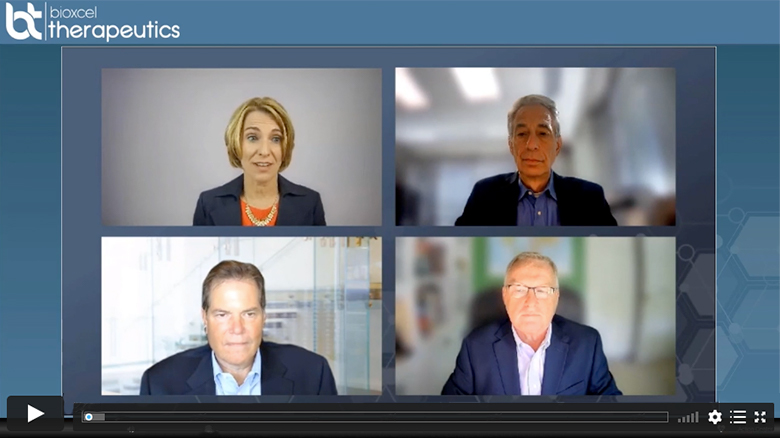 A ROUNDTABLE DISCUSSION ON ACUTE AGITATION
Dr. Zeller, Dr. Zun, and Terry Foster, RN, gather for an expert panel discussion on acute agitation.
Click the icon to view content chapters.
---
*Dr. Zeller and Dr. Zun are acting on behalf of and are supported by BioXcel Therapeutics, Inc.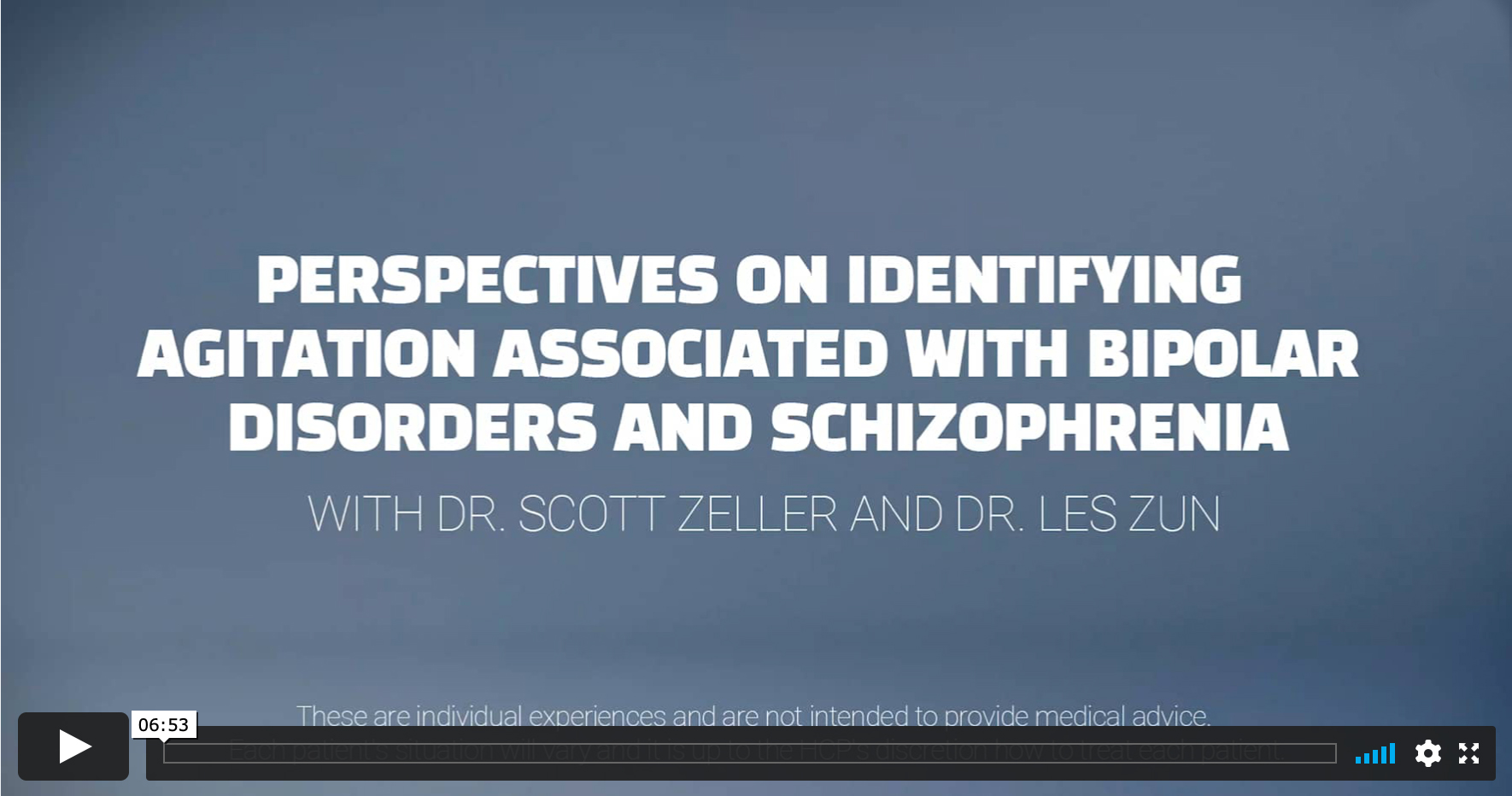 IDENTIFICATION OF ACUTE AGITATION
Learn about the spectrum of agitation and when may be the right time to intervene.
COOPERATIVE DE-ESCALATION
Learn how strategies in de-escalation can help facilitate patient cooperation.
Review expert guidelines from the American Association for Emergency Psychiatry (AAEP)
Project BETA (Best practices in Evaluation and Treatment of Agitation) is a series of clinical practice guidelines designed to address the treatment of agitation in the acute, emergency psychiatric setting.*
*Project BETA Guidelines were originally published in the Western Journal of Emergency Medicine.
Consensus Statement of the AAEP Project BETA Medical Evaluation Workgroup:
Find additional resources from support organizations and advocacy groups
Explore information and support for patients with schizophrenia and bipolar disorders and their caregivers through the following organizations†:
†This is not a complete list of available support groups. BioXcel Therapeutics, Inc. does not recommend or endorse any specific support group.
References:
1. Nordstrom K, Zun LS, Wilson MP, et al. Medical evaluation and triage of the agitated patient: consensus statement of the American Association for Emergency Psychiatry Project BETA Medical Evaluation Workgroup. West J Emerg Med. 2012;13(1):3-10. doi:10.5811/westjem.2011.9.6863 2. Stowell KR, Florence P, Harman HJ, Glick RL. Psychiatric evaluation of the agitated patient: consensus statement of the American Association for Emergency Psychiatry Project BETA Psychiatric Evaluation Workgroup. West J Emerg Med. 2012;13(1):11-16. doi:10.5811/westjem.2011.9.6868 3. Richmond JS, Berlin JS, Fishkind AB, et al. Verbal de-escalation of the agitated patient: consensus statement of the American Association for Emergency Psychiatry Project BETA De-escalation Workgroup. West J Emerg Med. 2012;13(1):17-25. doi:10.5811/westjem.2011.9.6864 4. Wilson MP, Pepper D, Currier GW, Holloman GH, Feifel D. The psychopharmacology of agitation: consensus statement of the American Association for Emergency Psychiatry Project BETA Psychopharmacology Workgroup. West J Emerg Med. 2012;13(1):26-34. doi:10.5811/westjem.2011.9.6866 5. Knox DK, Holloman GH. Use and avoidance of seclusion and restraint: consensus statement of the American Association for Emergency Psychiatry Project BETA Seclusion and Restraint Workgroup. West J Emerg Med. 2012;13(1):35-40. doi:10.5811/westjem.2011.9.6867